The Sprint Series now has alumni from over 30 different countries. 
That means we've helped hundreds of ambitious professionals from all around the globe learn how to create a world-class Employer Brand Strategy.
From Founders and People and Talent Leaders to Chief Marketing Officers and Employer Brand Specialists, we have graduates from a range of sectors, industries, and experience levels.
Some of the world's leading companies such as Amazon, General Motors, Zoom, Deloitte, Meta, Shopify, Boston University, Coursera, Groupon have trusted our Employer Brand Strategy Sprint course to get their teams up to speed with industry knowledge and best practices, in just three dynamic weeks. 
But don't just take it from us. 
Here is what our wonderful Sprinters are saying.
(If you would like to share your own Sprint Series testimonial, jump down to the form.)
Claire de Souza
Brand and Attraction Manager
Sprint course: January 2023 Employer Branding Strategy
Read Claire's post

There is no one course that makes you a master of employer branding. Working in a role like this is like always being in a forest full of paths, and never knowing which one to take first. Learning employer branding and recruitment marketing for me, has always been an on-the-job experience, learning from mistakes, reading books listening to podcasts, keeping current with the talent market and crucially, connecting with a great group of peers who are always willing to share knowledge and tips. 

Having never done a specifically EB structured learning course before, I was curious about Ph.Creative's sprint course - and I am so glad I did it. It was bitesized enough to keep you engaged and had a great balance of ensuring there was reflection, along with the application of theory to real business scenarios along the way. Add to that some live sessions with the team, and networking with others in the space, it was a great few weeks.

I have come away from it feeling really refreshed, curious and with a great mindset for this year as we embark on some pretty awesome projects. 

So to Bryan Adams, 'Google' Dave Hazlehurst, Fernanda Fumagalli, Natalie Price – and Amulya Sharma for supporting me with my many questions, along with the team who puts it together, thank you! I loved it and highly recommend it.
Michael Rizzi
Manager, Recruitment Marketing
Sprint course: January 2023 Employer Branding Strategy
Read Michael's post

Thankful to have participated in the January 2023 Employer Brand Sprint Series with a group of incredible practitioners from across the globe. This certification program from Ph.Creative has challenged me to think differently about how we build our Employer Brand and activate our EVP as we gear up for an exciting internal and external launch at DraftKings Inc. over the next few months!
Anna Bertoldini
Global Head of Employer Branding
Sprint course: January 2023 Employer Branding Strategy
Read Anna's post

One of the most frequent questions I get from people who are starting off in EB is: "Where can I find resources to learn more about employer branding?"

As a mostly self-taught practitioner, a lot of what I know came from:

Learning on the job (with oh so many mistakes)
Staying up to date with the latest HR trends and research
Networking with other experts
Wonderful content and the comments sections here on LinkedIn

I've only taken a couple of "official" courses, but I recently completed a really great one that I'd highly recommend to anyone who's just starting off and/or would like to refresh their knowledge in talent branding.

Bryan Adams from Ph.Creative, who invited me to take their Sprint Series course, and his team put together insightful and practical material, with plenty of case studies and theoretical concepts. The course also has live webinars with experts and the opportunity to network with other students on Slack.
Callum Fairweather
Talent ID Scout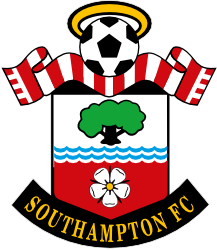 Sprint course: January 2023 Employer Branding Strategy
Read Callum's post

💥 Absolutely delighted that I'm now accredited as an Employer Brand Strategist following a very informative 4-week sprint course led by Ph.Creative

it was great to get stuck into the theory of Employer Branding Strategy. I walk away with knowledge of new EVP methodologies, reputation design and group-level activation tailoring models.

On a personal note, I'm incredibly happy to be on a career path that truly gives me that buzz 🐝 and constant desire to want to learn and do more and more each day. I love bringing a business and it's teams to life.
Hassan Al Hindwan
Global Employer Brand Marketing Lead
Sprint course: January 2023 Employer Branding Strategy
Read Hassan's post

It was a great journey to explore how to use the power of Employer branding strategically to differentiate positioning an organization to attract and retain the talent it needs! Eye-opening
Diana Pinedo
Global EVP & Employer Brand Manager, DEI Consultant
Sprint course: January 2023 Employer Branding Strategy
Read Diana's post

Thrilled to be a #certified Kween 👑 in EVP Research & Development, and Employer Brand Strategy✍️ through the Ph.Creative Bryan Adams Sprint Series Course.

This course was jam packed full of so many incredible insights ✨. From EVP research (what you give to talent & what you hope to get in return), to developing the heart, the head, and the hands of your employee experience, to understanding which of the 3 C's (Culture, Citizenship, or Career Catalyst) your company should highlight, and lastly to understanding the full Talent Experience lifecycle, from candidate perspective, onboarding, employee experience all the way through to Alumni, plus so much more.

I absolutely recommend this course/certification. Whether you are on a talent brand team, a recruitment marketer or just a marketer, in employer brand or just in the People/HR teams this course is for you.
Taylor Hudak
Recruitment Marketing Lead
Sprint course: January 2023 Employer Branding Strategy
Read Taylor's post

I am excited to share that I completed Ph.Creative's Employer Brand Strategy Course. For the last two years, I have been working in the ever-growing Employer Brand space as a mostly self-taught practitioner, using my prior consumer marketing knowledge as I learned the world of Talent Acquisition. I can't wait to bring the framework and tips Bryan Adams shared to my team and craft Life Time's first EVP later this year.
Already taken part in the Sprint Series? Have some thoughts?
We would love it if you would share a testimonial with us. It's simple. Just fill in the form.